It was a harsh winter. There were dire wolves and the glacier advanced. Men made war and forgot the bonds of kinship. And my balcony garden died.
Actually, it was a typical San Diego winter, which means there were a few days during which it was too chilly to wear shorts. But my balcony got very little direct sunlight, and that was harsh enough for my plants.
But the sun also rises, and I bought new dirt, so here's what I've got going on so far.
Herbs!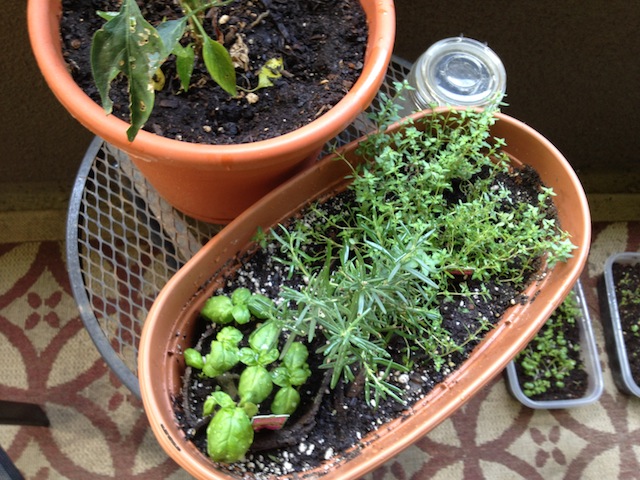 Micro greens for salads and sandwiches and just, like, grabbing and swallowing!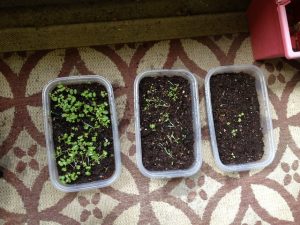 Ruby red beans, which sprouted while I was away at Disneyland and WonderCon!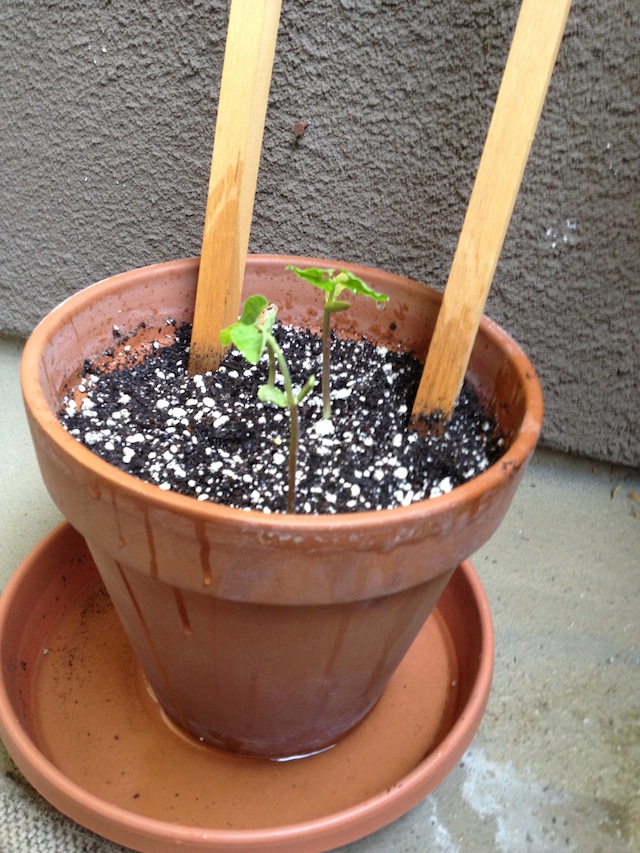 And this onion happened on the kitchen counter and it scared me so I put it in some dirt to see what'll happen.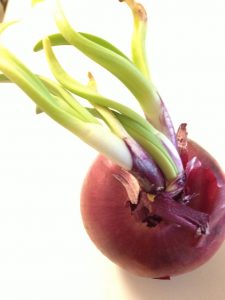 Maybe something will come to fruition or vegition or something.