Life! I put seeds in dirt and made life! I AM A GOD!
I started my summer container planting at the beginning of April (because San Diego), and this is what my royal burgundy beans looked like then.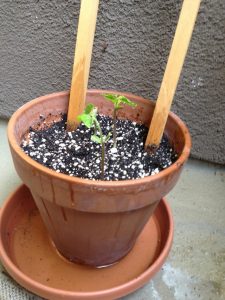 Here's what they look like now.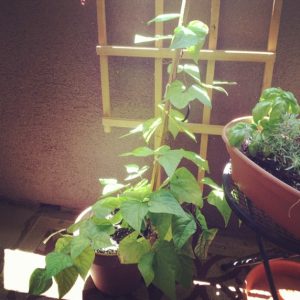 And it's not just a plant. It's actual food!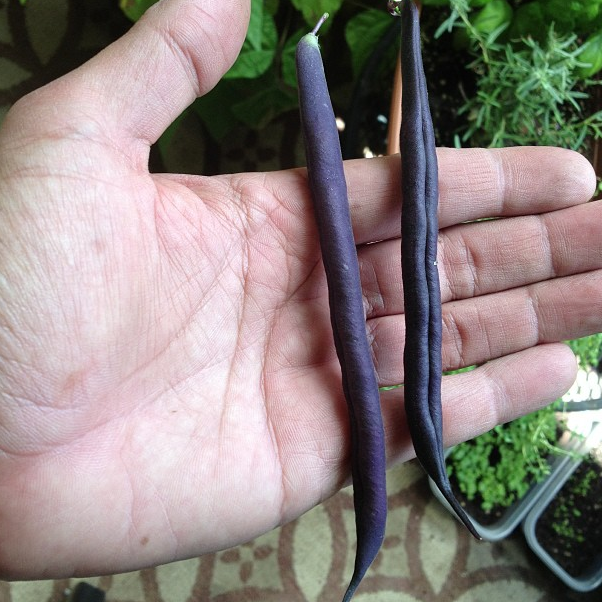 I really dig the deep purple color. But on the inside they're bright green. They're like green beans in stealth mode! And so delicious raw, right off the plant. Because I want to eat many of these stealthy beans, I went ahead and planted more, along with some snap peas, because I have a desire for those as well.
Other things I'm hoping result from my seed-dirt-resurrection rituals are New Mexico Big Jim peppers, patio tomatoes, cherry tomatoes, and some random radishes, since I had some seeds and a spare pot and dirt.
And just this morning I was planning to toss out the serrano pepper plant because it looked sad and dead, but right before I did I spotted a couple of little peppers coming up, so glad I didn't.
My micro lettuce greens continue to be easy and tasty, the red onion is starting to form blossoms, and the blueberry plant is still a stupid piece of BS.
I hope your gardens are obnoxiously bountiful.