California Bones West Coast Book Tour
by
I got back from my West Coast tour for California Bones late Saturday night, and I would like to tell you about it, because I am all about the sharing. I didn't take many pictures myself, but I stole some from Todd Young, Jenn Reese, Heather Shaw, Sunil Patel, and Jason Hough.
I started off at Mysterious Galaxy in San Diego, the store I consider home base because they are always so awesome to me. This was my launch and I brought pizza.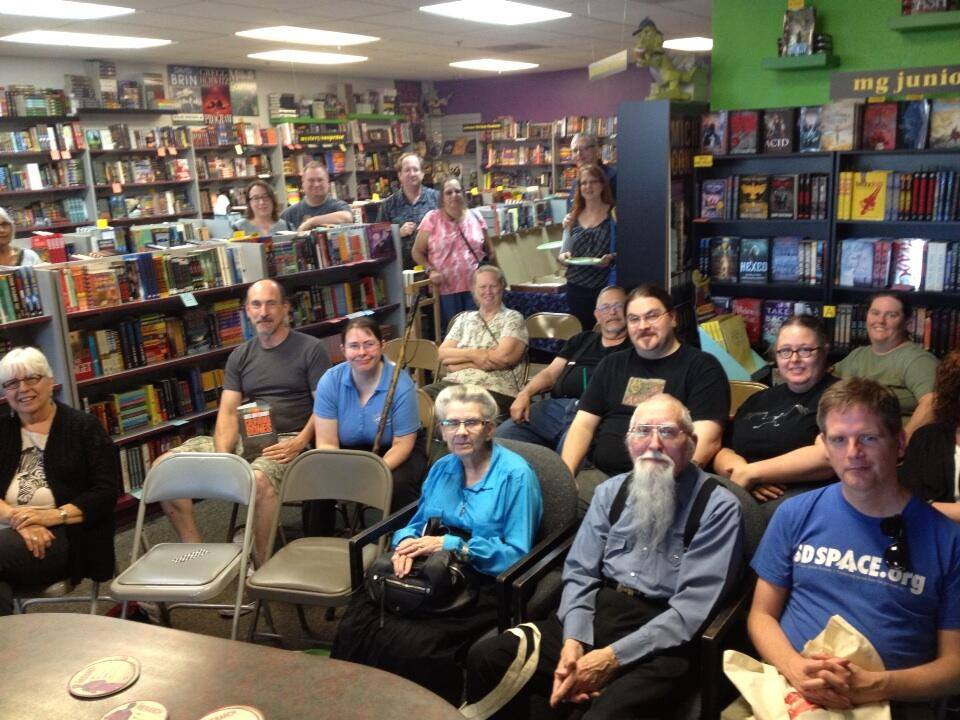 From there I headed up to Borderlands Books in San Francisco, where I jabbered and read and signed.
Here I am, doing some jabbering.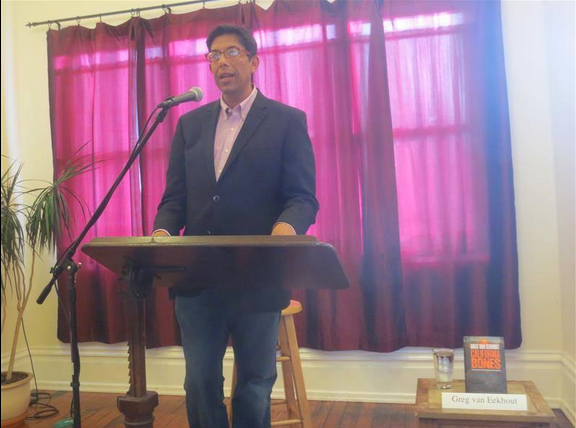 I got to meet people I knew only from the internets, like Sunil Patel. I think we look like brothers.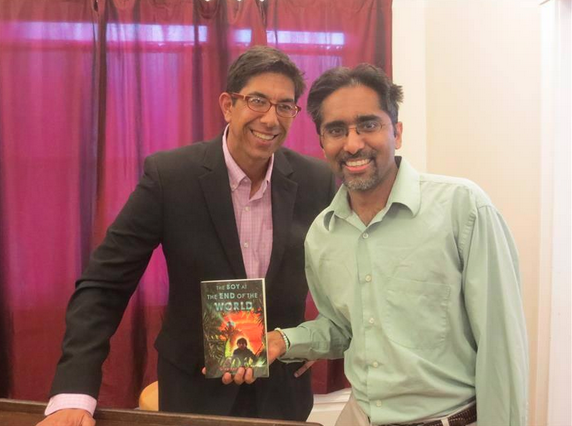 And in one of the highlights of the whole tour, I got to hang out with my dear friend, Heather Shaw.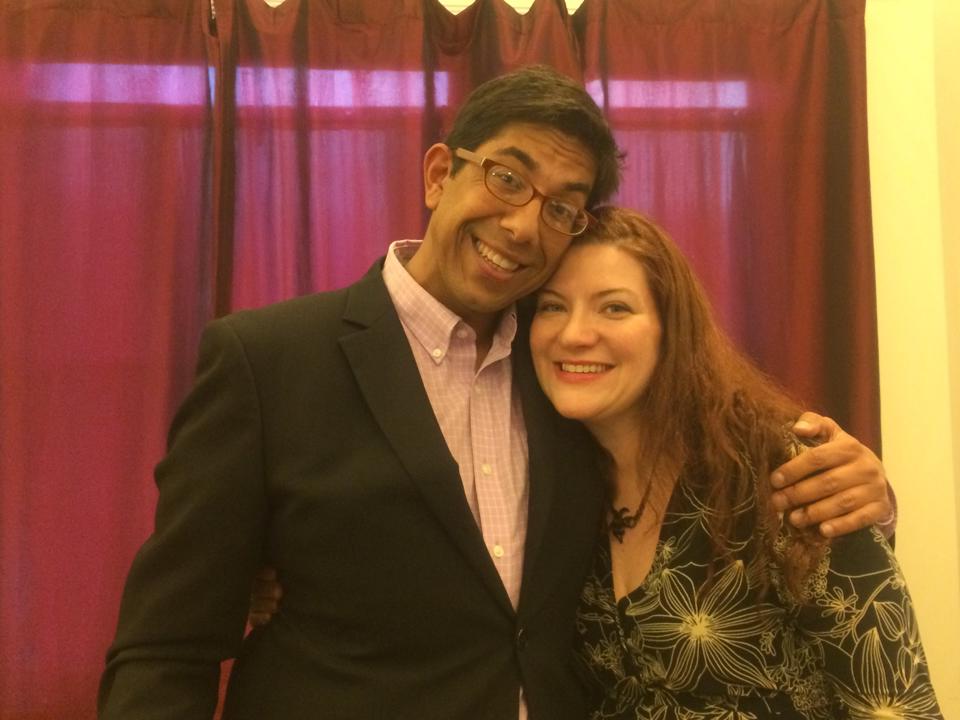 The next day, I drove up the 101, stopping at a few bookstores along the way to sign stock, and ended up in Petaluma, California. I took time for a sandwich and a pint at Lagunitas Brewpub, which was just what the beer doctor ordered. Touring can be a bit tiring, and it's important to feed and nourish oneself to maintain tiptop author shape.
The bookstore was the wonderful Copperfield's, and within minutes of walking through the door they one of my favorite shops in the world. If you can get to Copperfield's in Petaluma or one of their other locations, go. It'll be worth it. This signing was particularly nice because a big contingent of my wife's side of the family showed up. They bought an embarrassing number of books to support me. I think they made up relatives to buy books for.
From there, southward to the Los Angeles area for Mysterious Galaxy's Redondo Beach store. A bunch of my LA friends came out for the signing, which I really appreciated.
Finally, I headed up to University Book Store in Seattle. Again, I got support from friends and family. Touring is a weird thing, hoping people show up, hoping seats are filled, and seeing friendly and familiar faces just can't be beat.
Here I am saying something or other.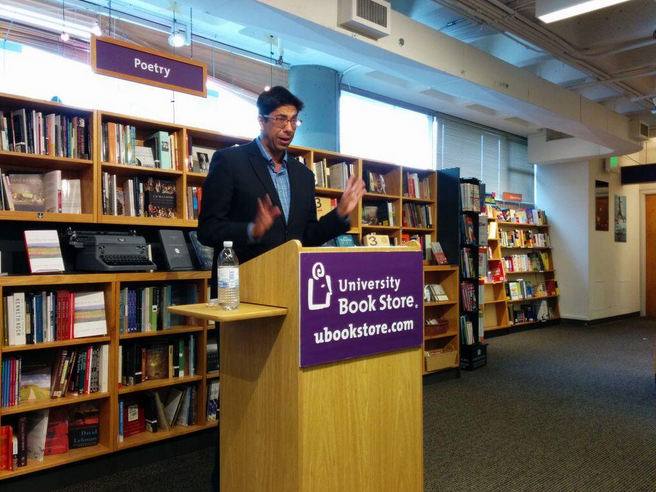 I'm grateful to my publisher, Tor Books, for arranging the tour and sending me out. I'm grateful to friends and family and even readers who didn't know me who came out. And I'm super-grateful to the great bookstores who hosted me. Big shout outs to the brilliant and dedicated booksellers who welcomed me. I feel lucky that I got to step into their shops, let alone speak and sign there. Thanks to Patrick at Mysterious Galaxy, Jude at Borderlands, Amber at Copperfield's, and Duane at University Bookstore. You folks are among the best at what you do, and what you do is important.