Planned Parenthood Giveaway
by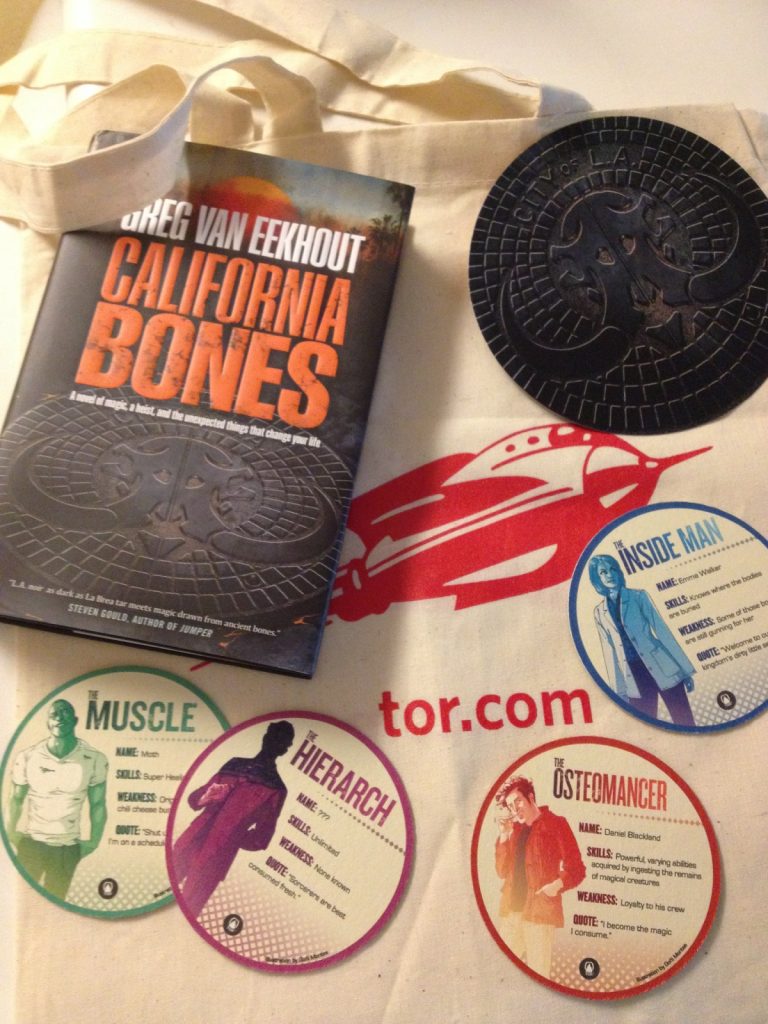 Update: 

I just notified the winner of the signed book plus other stuff, which I determined by assigning each donator a number in the order in which they donated and then used a random number generator to select the winning number.

I don't know how much was raised total, because not every donator revealed the amount of their donation (which I'm totally fine with, it was not a requirement), but I know we raised a minimum of $250. The money was donated directly to Planned Parenthood, and everyone who entered forwarded me verification.
I had originally planned just to give stuff away randomly, and I'm really happy folks chose to participate.

So, thank you very much!
How'd you like to enter a drawing for some stuff and donate to an important cause at the same time?
Here's what it's for: Planned Parenthood, a key provider of reproductive healthcare, education, and information.
Here's what I'm giving away: A signed copy of California Bones, a Tor.com tote bag, a complete set of four character coasters, and a cool round card thing with the manhole cover derived from the dust jacket art.
Here's how to enter: Make a donation to the Planned Parenthood U.S. national organization or a local chapter. Email (gregvan@gmail.com) to tell me (not Facebook or Twitter, because having everything in my email inbox will help me keep track of entrants). I'd love to see a screenshot of the donation verification screen, or a photo of your addressed and stamped envelope, but it's not required. I want to make this easy. I would, however, like to know how much you donated so I can tally it all at the end.
I'll choose one donator at random who'll get the signed book and related swag.
I'll keep the identities of all entrants and winner private unless the winner wants me to say who they are.
I will ship the stuff to you. Since I don't want to have to pay a bunch for postage, I'm limiting it to addresses within the United States.
All donators will be entered into the drive up until Wednesday, July 9, 12:00 P.M. EDT. I'll also retroactively count any donations made starting from Monday, June 30, 12:01 A.M.
I think that should cover it. Let me know if you have any questions.