Daniel Blackland ARCs Giveaway for Planned Parenthood
by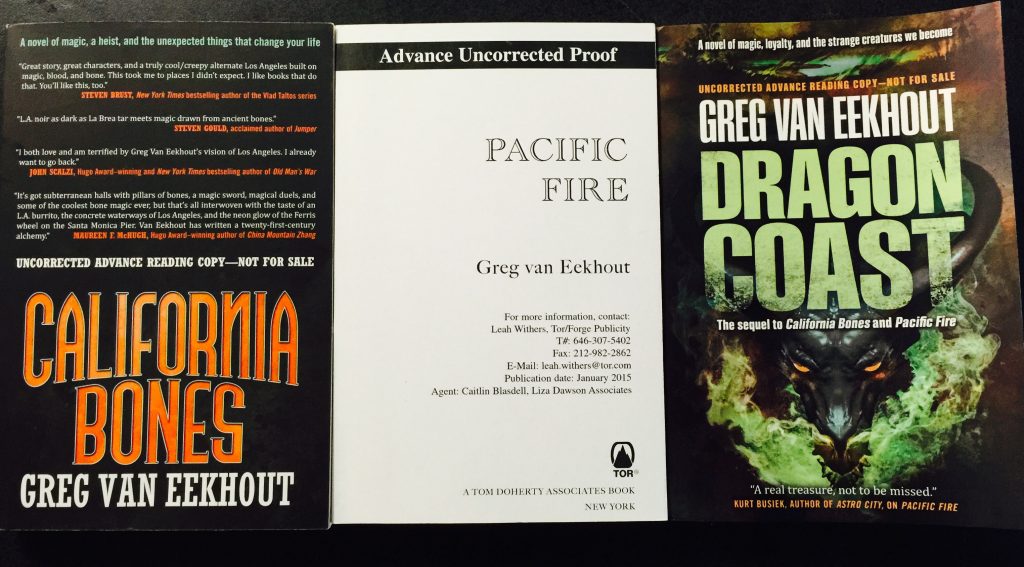 Want to enter a drawing to win a complete set of signed ARCs of my Daniel Blackland trilogy?
Here's what you gotta do: Make a donation to the Planned Parenthood U.S. national organization or a local chapter, a key provider of reproductive healthcare, education, and information that primarily benefits women.
Email (gregvan@gmail.com) to tell me you donated. I'd love to see a screenshot of the donation verification screen, or a photo of your addressed and stamped envelope, but it's not required. I want to make this easy. I would, however, like to know how much you donated so I can tally it all at the end.
I'll choose one donor at random who'll get the signed ARCs.
I'll keep the identity of the winner and all entrants private unless the winner wants me to say who they are.
I will ship the stuff to you. Since I don't want to have to pay a bunch for postage, I'm limiting it to addresses within the United States. If you want a special inscription, just let me know.
I'll select the winner on Friday, September 4, 5:00 P.M. EDT.
I think that should cover it. Let me know if you have any questions.
Get some books, maybe! Donate some money! Feel good about yourself! It's fun!